Nightingale is currently working on new material and preparing to record a CD, as well as working extensively with Keyestone. Needless to say, we are therefore sticking pretty close to home! New performances will be posted here the moment we receive notification!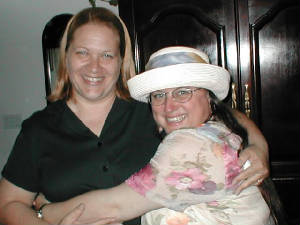 Performances and Events
We are looking forward to performing at the Pinellas Folk Festival in beautiful Heritage Village in January of 2009. Admission is free, and we will be performing in the old Safety Harbor Church, both as Nightingale, and with the gospel trio Keyestone. For more information, check out the website for Heritage Village. It is a fun day for all, and a great place to visit!